Incentives for Custom Efficiency Projects
Whatever industry you're in, we can help you lower your energy consumption and increase your savings. We're here to assist you, whether you need help with an application, a project or simply have a question.
Our team of energy professionals can work directly with your company to maximize your efficiency.
Step 1: Project Application and Review
Once you've finalized the scope of work for your project, you or your contractor can submit an incentive application and your project will be reviewed for eligibility within two business days, followed by a pre-install review. Other than desk review, depending on the scope of work, a site inspection and requests for further information may be required during the pre-install review. The site inspection may involve spot measurement and/or data logging. Data collected during the inspection will be used in the desk review.
Step 2: Measure Review and Project Implementation
Once pre-review is complete and your project is approved, incentive funds will be reserved for 90 days. If you are unable to complete your project within that timeframe you may apply for a 30-day extension. If your project is projected to take longer, an extension may be provided subject to PSE&G approval.
Step 3: Proof of Completion and Final Project Review
After project installation is complete, a final application, including invoices showing material and labor cost breakdowns, should be submitted to initiate a final review. The final project will be reviewed against the M&V plan set forth during the pre-install review and may require a post-inspection, possibly including post spot measurement and data trending.
Step 4: Receive your Incentive
Incentive checks will be mailed out once all reviews of submitted applications and required inspections have been finalized and approved.
Apply for Incentives and On-bill Repayment
Fill out our online application to take advantage of:
Financial incentives on installed energy-efficient equipment and solutions.
Interest-free, on-bill repayment plans, so you can enjoy the benefits of an efficient facility today and pay for your project over time.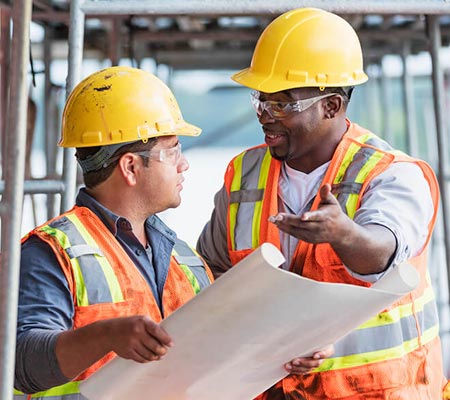 Partner with a Participating Trade Ally
Find the best professional for your energy efficiency project by searching our network of trade allies.