Incentives on
Energy-Efficient Equipment
Upgrading old equipment is a smart start on your efficiency journey. Newer equipment is cheaper to operate, using less energy and reducing unplanned maintenance. Apply for incentives or access instant rebates on a variety of energy-efficient equipment, including lighting, appliances, HVAC equipment, food service equipment, and more.
We offer financial incentives on a variety of energy-efficient equipment, including:
Air Compressors
Water Heating Equipment
Heating and Cooling Systems
LED Lighting, Fixtures, and Controls
Commercial Kitchen Equipment
And more
Energy efficiency project already started? No problem.
Projects completed up to 180 days prior to the project submittal date are eligible to receive program incentives from PSE&G if the project has not received an incentive from any other program. For example, a project submitted on August 12th would be eligible if the project's completion date was after February 12, 2021.
Apply for Incentives and On-bill Repayment
Fill out our online application to take advantage of:
Financial incentives on installed energy-efficient equipment and solutions.
Interest-free, on-bill repayment plans, so you can enjoy the benefits of an efficient facility today and pay for your project over time.
Receive Instant Discounts through our Distributor Network
Save instantly on energy-saving products when you make a purchase through our network of distribution partners.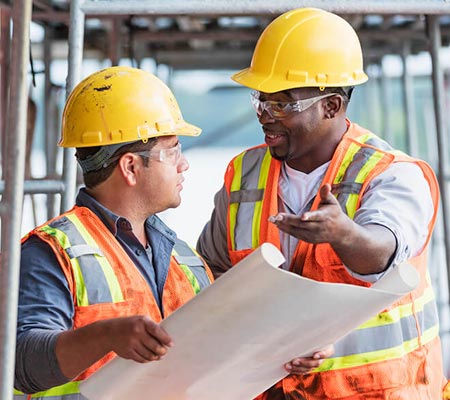 Partner with a Participating Trade Ally
Find the best professional for your energy efficiency project by searching our network of trade allies.